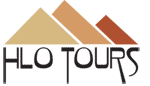 800-736-4456
407-330-3464
Hours: Monday-Friday 9-7
Saturday 10-3
HLO Tours is not a package tour operator with preset routes and dates. Every trip is carefully planned for your specific tastes, wishes, and expectations. You select from a variety of options, often including activities not found on standard trip itineraries. For instance, most tours to Egypt allow you to view farm life only from your drifting Nile cruise boat but with an HLO optional tour, you can have tea with the farmer's family.
HLO Tours is owned and operated by Hamdy Nossair, an Egyptian-born U.S. citizen. Mr. Nossair is an expert on Egyptian history and a graduate of Cairo University Faculty of Arts, Archaeology Department. Prior to opening HLO Tours in 1987, he was curator of the Manial Palace Museum in Cairo and then a manager with MISR Travel, North Africa's largest and most respected tour company.
HLO Tours, Inc. has been a tour company in the Orlando area for 26 years, serving clients through travel professionals. We specialize in Egypt, Israel, Jordan, Sinai Peninsula, Kenya, Tanzania, Botswana, Zimbabwe, Ethiopia, Morocco, Turkey, and South Africa providing customized individuals, escorted group tours and FAM's.
We invite "travel professionals" to join an HLO FAM and sample our services. Enjoy the same approach we take with your clients so you can confidently book knowing your clients will be pampered and cared for in the HLO tradition of quality. Check out our page then join HLO for a memorable travel experience!